I've been getting requests and emails that I should do a hair and make up tutorial and a what's in my bag post. I'm not ready to do any tutorial yet but maybe next time? :) So now here's a what's in my school bag post first! Hope you enjoy!
I really bought this Michael Kors bag for school! It's so big that everything can fit inside and there's also a pocket for a laptop! It has a lot of pockets too so you can easily organize your things :)
A pencil case- for my pens and other stuff
Jordi Labanda notebook - I've had this notebook for years now but I've only started using it again lately. I still have a lot of unused pages so why not use the notebook again? :p
iPad - I am obsessed with games and I use this as a planner as well so I make sure I always bring one
My iPhone - AKA my life hahaha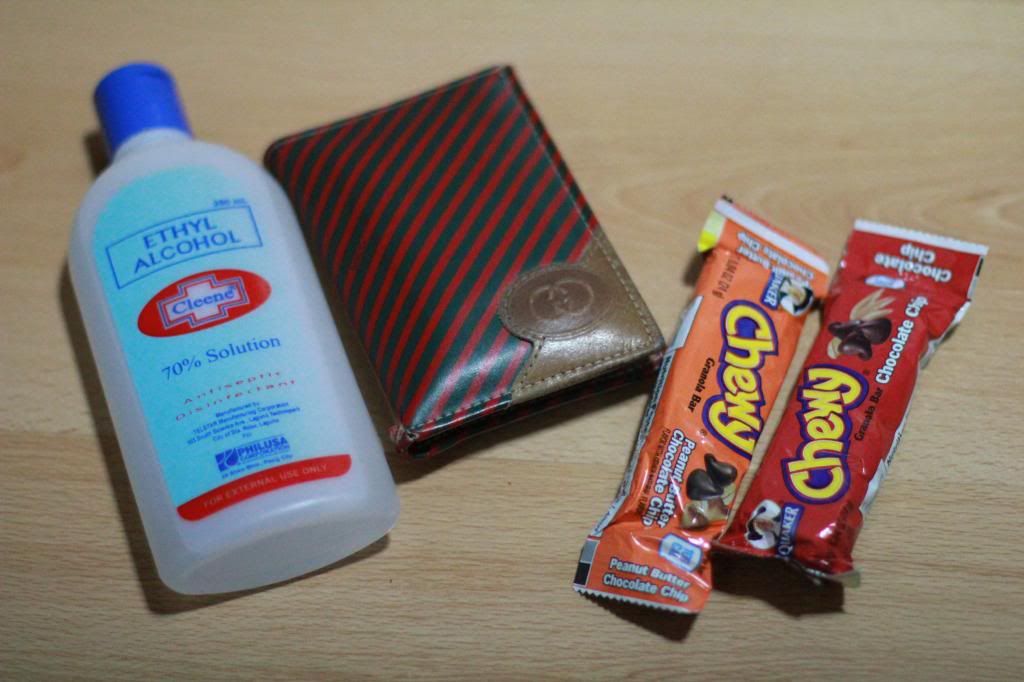 Alcohol - Because most of the time I get OC (obsessive compulsive)
Gucci wallet - I like to keep it small so it's more handy :)
Granola bars - my emergency food! lol
John Frieda hairbrush
Dolce and Gabanna perfume (so cute and handy!!)
Lancome hand moisturizer
Neutrogena sunblock (I suggest everyone to always have a sunblock in their bag especially this summer. The heat is insane and the sun can really damage your face and body!)
Ninna Ricci body lotion
Clean&Clear oil control film
wallet size tissue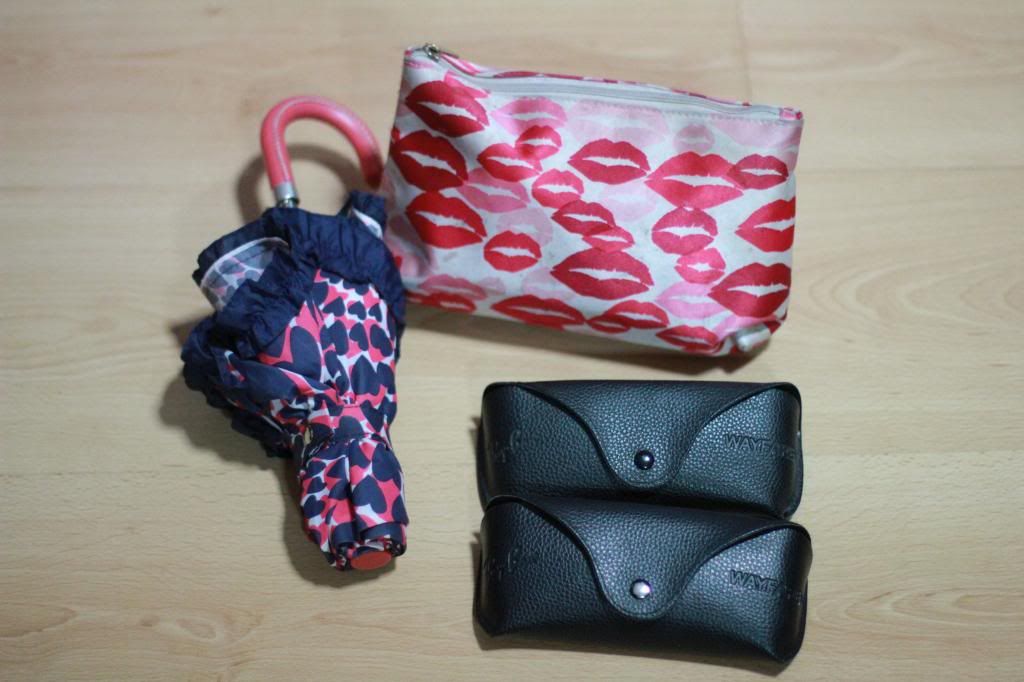 Ever New umbrella - the weather is bipolar so you'll never know when you'll need an umbrella!
Make up bag - too see the content, read my old post
here
Ray Ban reading glasses
Ray Ban sunglasses
Yes, I always bring a lot in my school bag so I always make sure my bag is big enough for these things :p share with me what you have in your bag too! ;)
xo,
Alaysa