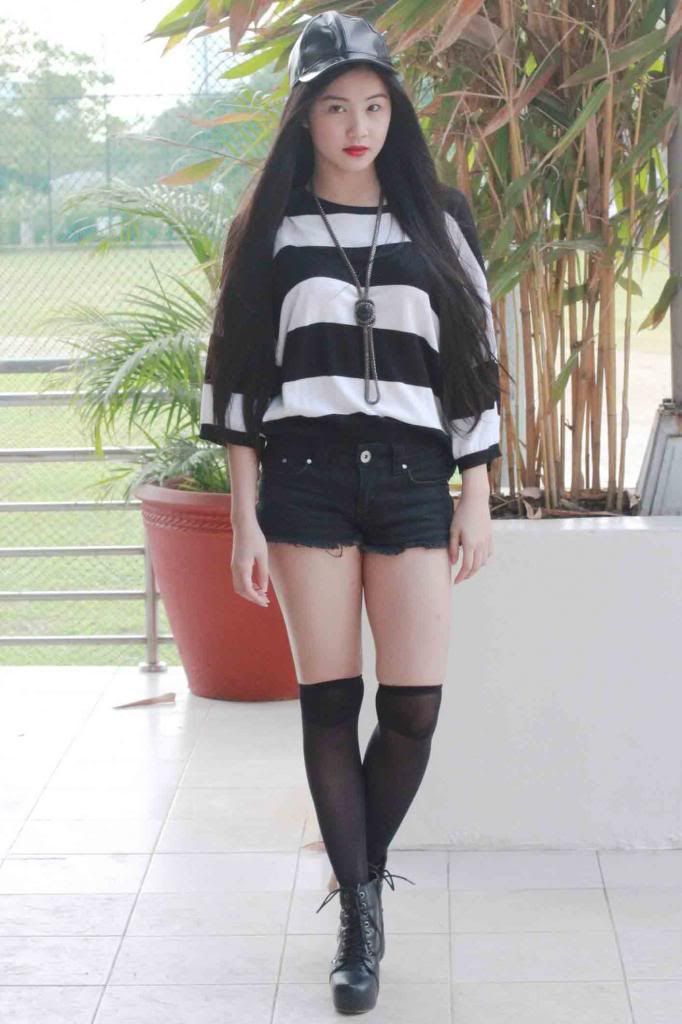 And it's sweater weather once again! I'm sure a lot of you (those who live here in Manila) noticed that the weather's colder than the usual. For me, the weather these past few days is even better than the weather during last Christmas. Also, one of the reasons why I'm in a sweater is because I had a food tasting for my debut so I wore something loose to hide all the food that I just ate! Since I had the whole day planned out and I didn't have time to go home and change, this outfit was perfect for a casual dinner out with family and a chill night at a friend's house.
To make this look more interesting, I wore a leather cap and hold up stockings. Now, who said sweaters are boring?
Sweater: from LA
Shorts: Forever 21
Hold up stockings: City Lady
What do you think about this look?
Also, don't forget to join my blog giveaway
here
! :)
xo,
Alaysa